About Us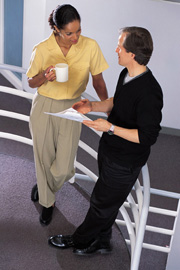 Our accounting firm was founded in September, 2000 by our managing partner, Philip J. Palladino to provide efficient, expert solutions to businesses and individuals, at reasonable prices. Our primary services include accounting, taxation, and business consulting. Through our affiliate, Palladino Consulting Inc.,we also offer a host of specialty services to cater to the unique needs of our clients. We have strategic alliances with professionals in several other fields, such as banking, financial planning, insurance, estate planning , actuarial and computers, to name a few.

Mr. Palladino worked for 15 years in management positions with well regarded New York City accounting firms, working with hundreds of clients in various industries during this time. Philip saw that his clients were looking for more personalized and affordable service than the larger firms were able to offer. In September, 2000 , Phil formed his own firm based out of his home office offering high quality accounting, tax and consulting services as reasonable prices.. Within a year, the firm had grown out of the home office and moved to an office in Massapequa. Due to continued growth, Philip J. Palladino CPA, P.C. opened a second, larger office In Levittown, NY. Philip has spoken at numerous seminars throughout his career has appeared on the "Tax Tips" segment of a popular Long Island radio program and has been quoted in Long Island Business News.

Mr. Palladino and his experienced staff of accountants and bookkeepers serve a wide range of individuals, corporations, partnerships, and non-profit organizations and are experts in the accounting issues and tax laws that impact our clients. The firm is dedicated to serving all of your accounting, tax, and financial services needs. Our continuing mission is to serve you by providing the highest level of expertise and professionalism possible.
We are an equal opportunity employer and are members in good standing of multiple professional organizations.